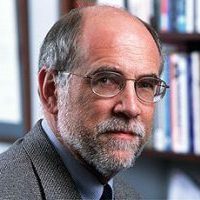 Professor Schroeder is the Charles S. Murphy Professor of Law and Public Policy Studies and Co-Director of the Program in Public Law at Duke University.  He served as the Assistant Attorney General for the Office of Legal Policy for the United States Department of Justice from 2010 until the end of 2012, in which capacity he was the chief policy advisor for Attorney General Eric Holder and Deputy Attorney General James Cole.  Prof. Schroeder has also served at high levels in the US government as Special Nominations Counsel for the United States Senate Committee on the Judiciary, Chief Counsel to the United States Senate Committee on the Judiciary,  and as Principal Deputy Assistant Attorney General and Acting Assistant Attorney General, in the Office of Legal Counsel in the Department of Justice.
Prof. Schroeder has taught and written in the areas of Information Privacy and Surveillance Law, Environmental Law and Policy, Constitutional Law, Tort Law and Philosophy, and Administrative Law. While in academia, Schroeder has served as a consultant or advisor to the Solar Energy Research Institute, the Department of Energy, the U.S. Environmental Protection Agency, the National Commission on Air Quality, the National Academy of Sciences, the Judiciary Committee of the United States Senate, and the United States Department of Justice. Prior to beginning his academic career, Professor Schroeder represented Environmental Defense Fund in rate-making proceedings before the California Utilities Commission, seeking the incorporation of energy conservation and renewable energy measures into the expansion plans of public utilities. Under contract with the Department of Energy, Professor Schroeder studied the impact of large-scale coal-fired power plants, and made recommendations urging development of smaller scale modular facilities.
Prof. Schroeder has testified before committees of the United States House and the Senate on a variety of subjects. In 2009, Prof. Schroeder co-authored the book Keeping Faith with the Constitution, along with Pamela S. Karlan and Goodwin Liu. He also has authored a leading environmental law casebook, Environmental Regulation: Law, Science and Policy, and Presidential Power Stories with Curt Bradley. Professor Schroeder earned a bachelor's degree from Princeton University in June 1968, a master of divinity degree from Yale Divinity School in 1971 and a law degree from University of California, Berkeley School of Law in 1974. While at law school, Schroeder was the editor-in-chief of the California Law Review.
Please follow and like us: