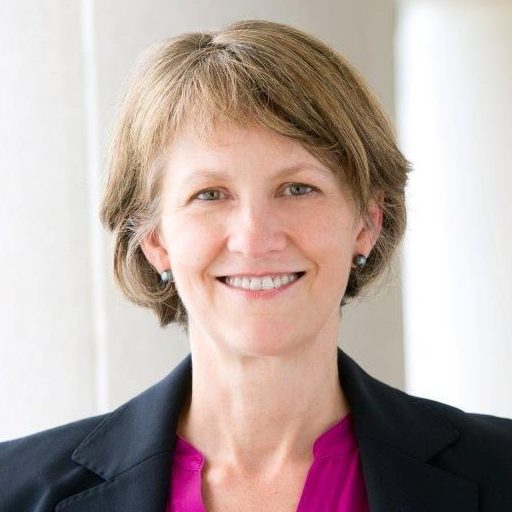 Professor Klinefelter is Director of the Law Library and Associate Professor of Law at the University of North Carolina School of Law, positions she has held since 2007. She teaches courses on Privacy Law and writes and speaks on information policy and law topics including privacy and confidentiality law, particularly as these areas apply to libraries and legal information management.  Professor Klinefelter serves as a Faculty Affiliate of the UNC Center for Media Law and Policy and as a member of the Advisory Board of the Future of Privacy Forum.
Professor Klinefelter has been active in library associations and library education.  In 2012, she received the Distinguished Lecturer Award from the American Association of Law Libraries.  She is a past chair of the American Association of Law Schools Section on Law Libraries and past president of the Southeastern Chapter of the American Association of Law Libraries. In 2015, Professor Klinefelter, along with her colleague Professor David Ardia, received an award from the Berkeley Center for Law and Technology for her work on the privacy issues from access to digital court records.   She also chaired the Copyright Committee of the American Association of Law Libraries. Professor Klinefelter held leadership roles in two library consortia, serving as chair of the Consortium of Southeastern Academic Law Libraries and of the Triangle Research Libraries Network Council of Directors. Professor Klinefelter has taught Law Librarianship and Legal Research as well as Copyright Law for Librarians courses in the UNC School of Information and Library Science.   Professor Klinefelter publishes frequently in the areas of libraries, information services and privacy.
Prior to coming to UNC, Prof. Klinefelter served as Acting Director of the Law Library at the University of Miami and also held positions in the law libraries at Boston University and the University of Alabama.  Professor Klinefelter graduated from the law school, received a M.S. in Library Service, and received her undergraduate degree from the University of Alabama.
Please follow and like us: